STV News and Scotland Tonight
Halla has been a presenter with STV News since 2017. After the closure of STV2, she moved over to the main STV channel, one of the most widely watched TV channels in Scotland.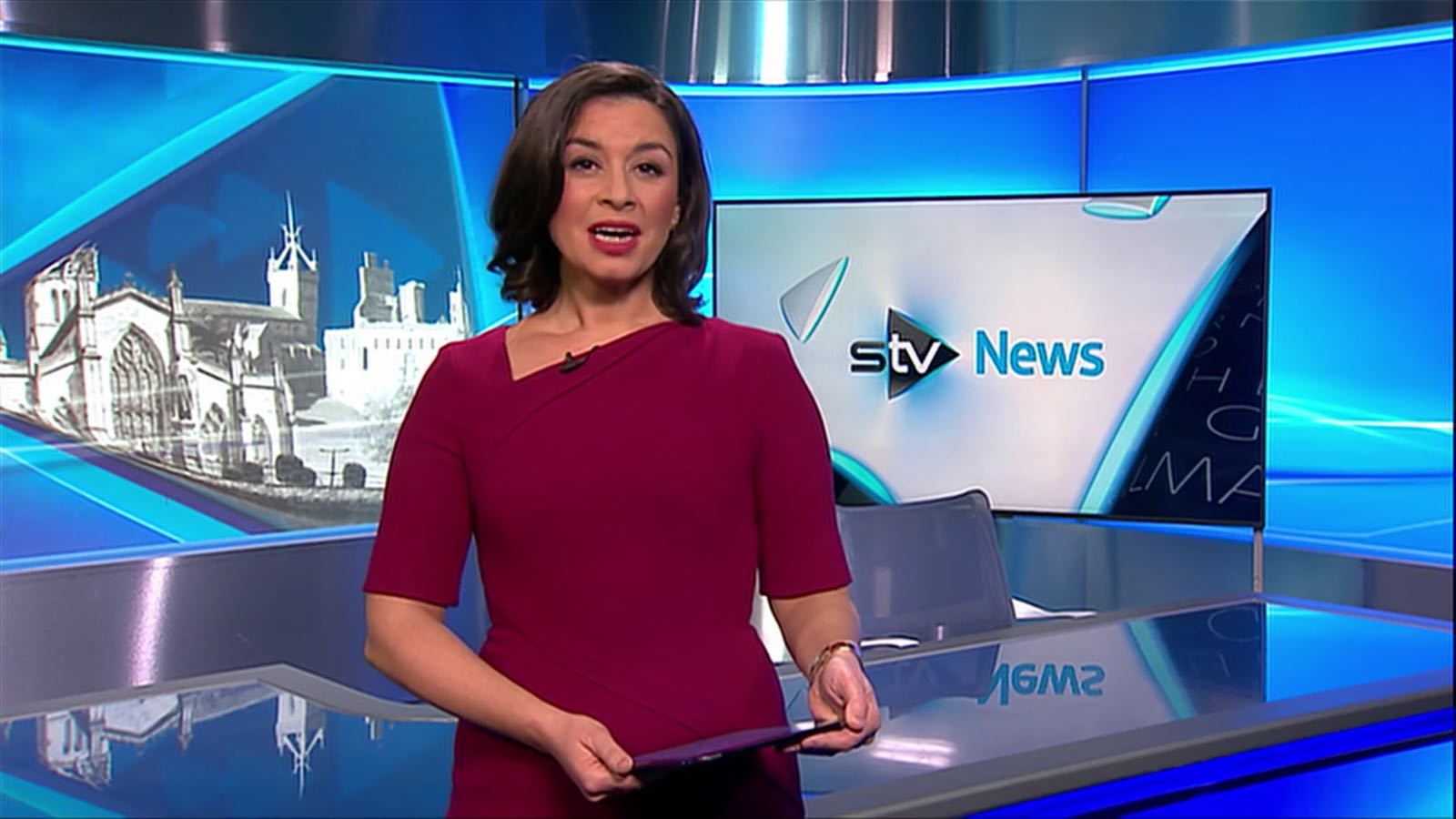 As a member of the STV Presenting team, Halla has anchored the show from Edinburgh and Glasgow
In September 2018, STV relaunched the flagship Six O'Clock news programme. The show, which regularly has a 30 percent audience share in Scotland, is presented live from both Edinburgh and Glasgow. The relaunched, dual-presenter show takes inspiration from STV News Tonight in terms of tone, pace and a desire to bring the personalities of the presenters to the fore.
As a member of the STV News presenting team, Halla has hosted Scotland Tonight from the Glasgow studios
Scotland Tonight is STV's flagship current affairs programme.